Customer reviews
Businesses of every size, shape and kind have already made Sling the place where their work happens. Get Sling today!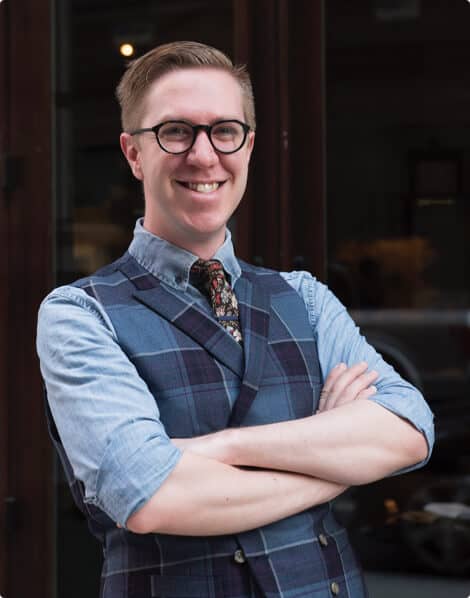 "Sling is a flexible scheduling platform that works for a wide variety of businesses – from bars and cafes to fine dining restaurants.
Sling gives the ability to customize the platform to best fit each concept, while also providing easy to use communication features and time tracking.
Sling's continued innovation and dedication to simplifying labor-management tools while gaining clarity into schedule cost and practices allows businesses to schedule smarter instead of harder."
Bradley Knebel
The Market Line
Schedule faster, communicate better, get things done
"Sling has been a great organizational tool for our restaurant! It allows me to easily arrange schedules, keeping up with our staff's different requests, and serves as a platform for all internal communication."
"Going from 10 employees to 90 this year has been a whirlwind to say the least. We never could have made this transition without Sling's time tracking and scheduling tools. With so much going on, I can't tell you how grateful we are to have one less thing to manage ourselves. Thanks for all your help!"
Andrew Horn
Founder & CEO, Tribute.co
All the features I need

I have used other scheduling and communication apps. Sling has all the features I need and is very easy to use. The support team is very quick to respond anytime I have a question. I operate multiple facilities and can add a staffing person from each of the facilities and allow them to manage their staff all within the same dashboard.

Best scheduling app ever!

I have tried many different scheduling apps but none compares to Sling. This app is so easy to use and my employees love it too. It reminds them when they have a shift and allows them to mark unavailable days and ask for time off. Our schedules are very complex with lots of "as needed" employees and Sling makes it easy to know who is available when and to add them on the schedule. Employees are notified when you add them to the schedule and reminded when their shift comes up. Even better - you can do all this on the free version! I have not upgraded to the paid version yet, but we probably will soon, since we love it so much.

Fast and easy

I love this app. I have been using it for about nine months and it has really made the process of scheduling my team so much easier. The ability to repeat shifts, create positions and locations, and see accumulated hours for each week make scheduling fast and simple. The level of personalization to fit the needs of a business is fantastic! I cannot say enough about how much this has transformed the way I schedule!

Incredible

I absolutely love Sling! There is nothing else like it on the market. It's robust, intuitive and constantly improving.

This app is a lifesaver

Managing a staff of 30 makes it difficult to always remember who is scheduled when and even harder when people need to request changes. This app makes knowing who is working perfect, and my staff can see who their coworkers are for the day. I also love that staff can communicate in group and private conversations to resolve problems and can be assigned tasks with deadlines. Can not speak more highly of how this app has changed my life at work!

Great for busy businesses

I am just a standard worker at my job, but as far as I've seen, the assistant manager who makes the schedule has next to no trouble with it. Everyone can see when everyone works, and everyone can message each other about shift trades or changes. All in all, a wonderful app, and it has made my life a lot easier bringing shifts online, because trying to remember to pick up a paper schedule after a long day was hard to do sometimes.
Built for your industry
By automating processes and centralizing workplace communications, Sling can make just about any organization run smoother.
Get started today
Schedule faster, communicate better, get things done.